Buy two paintings and get a gift!
Special offer to Christmas and New Year! Buy two any paint by numbers kits and get professional brushes as a gift! Offer works from 1 to 25 december 2020. To use special offer, just add 2 paintings and professional brushes to your cart. Brushes will automatically become free.

❗Attention! You can use only one promotional code when buying (two promotional codes will not work).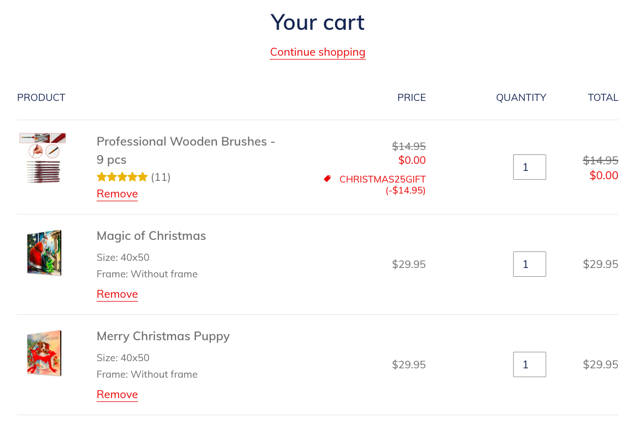 Everyone who buys a painting can win iPad Air 2020.
How do I play in the giveaway?
1. Make a purchase from December 1 to December 25
2. Wait until December 25th. On this day, we will randomly choose the winner among all buyers.
3. Find out who won on our social media and on our website.